Tsushima Ruriko Women's Life Clinic Ginza (TRWLC Ginza)
Private Medical Check up For Women In Ginza, Tokyo
TRWLC Ginza provide comprehensive health examinations dedicated to women.
Located along the main street of Ginza
All staffs are women
Check-up menu for all-age women are available
Medical Doctors and staffs are well-trained and reliable
Comfortable space for women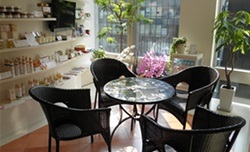 Why women need check up dedicated to women?
Private Medical Check up is what women can know how her current physical and mental health is. The results from check up provide insight of her future health.
Women need check up dedicated to women since physical and mental mechanism between men and women are different.
What women need to check is not only about breast and uterine cancer. There are more diseases which women are at risk.
Women should have check up periodically.
With the results, let's discuss about your health strategy with a doctor!
About Ruriko Tsushima M.D., Ph. D.
Dr Ruriko Tsushima is one of leading obstetrician and gynecologist in Japan. She is a pioneer to propose "Lifecourse approach" for women's health and has opened her women's health clinic to support women for all her life from 2002. She focuses on female's mental and physical health as well as relation to the society then created "Women's Health Network" to support woman's total health care in 2003. She corporate with about 500 female doctors and healthcare provider from all over Japan.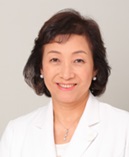 Women's Health Check up at TRLCG
Total Health Consultation; English speaking medical doctor
Urine Analysis
Protein, Sugar, Occult blood
Gynecology
by female doctor
Pelvic examination
Transvaginal ultrasonography
Breast Examination
by female doctor
Brest X-rain examination (mammography)
Physical exam
Blood work
White blood cell count/ Red blood cell count
Blood biochemistry
Thyroid function
Antinuclear antibody
Rheumatoid
Inflammation
Female Hormone Check
Anti-aging
OligoScan
Food Allergy Testing

Report in English
Total price: 150,000 Yen (tax not included)
Preparation instructions
Please make appointment in advance.
Please come to the reception by appointment time.
Medical check-up will take 3 hours normally.
Please bring with you the following items:
Consultation sheet
Health Insurance Card if you have.
Please bring result of your examination performed at other medical institution if you have.
Both cash and credit card are available for payment.
Options:
Please consult with doctors for options.
MRI scan (pelvic, abdomen) and CT are available.
For appointment
E-mail: info@w-wellness.com
English is available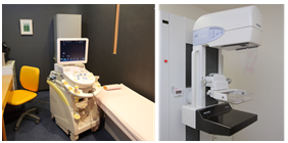 Tsushima Ruriko Women's Life Clinic Ginza (TRWLC Ginza)
〒104-0061
Ginza 2-6-5 Ginza
Trecious Buidling 7F
Chuo-ku, Tokyo, Japan